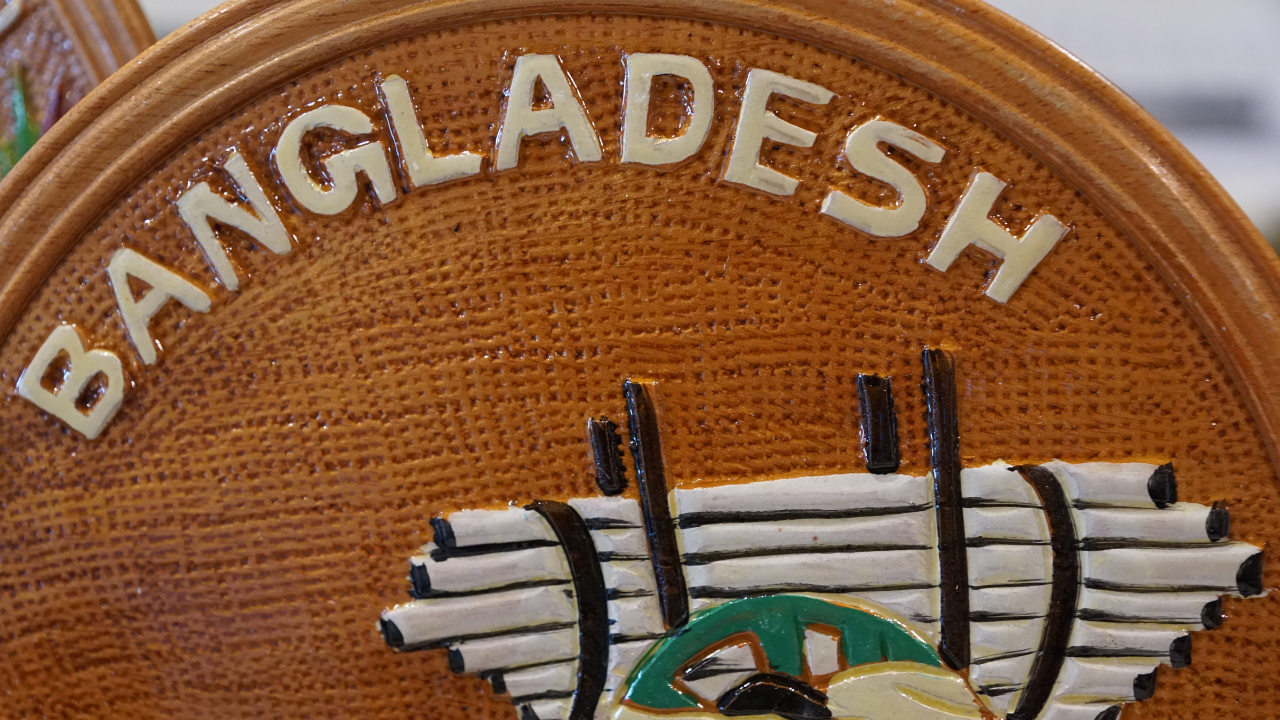 Brief information
General Information
Official Name: The People's Republic of Bangladesh
Short Name: BD
Continent: Asia
Codes
Calling Code: +880
ISO3: BGD
Capital City: Dhaka
Domain: .bd
Statistics
Area(Sqre/KM): 130170 SqKM
Population: About 164689383 as of 2022
Population Density: 1265.19
Population By Religion:
No of States: 0
No of Districts: 64
Politics
Nationality: Bangladeshis
President: Abdul Hamid
Prime Minister: Sheikh Hasina Wazed
Independance Day: 12/16/1971 12:00:00 AM
Travel
Currency: Taka
Latitude: 23.684994
Longitude: 90.356331
Language
Lanugages: Bangla (official, also known as Bengali), English
National Language: Bangla, English
Intesting facts
Bangladesh became Independent on 16 Dec 1971
It is 8th largest populated country is the world
It has largest mangrove forest in the world
It has longest sea beach in the world
Bangladesh is known as riverain country as it is surrounded by many rivers
The capital city Dhaka is known as city of Mosque
Bangladesh is second largest Muslim populated country
Bangladesh army has most participant solders in world peach mission
Garments industry is the most contributing sector in Bangladesh economy
About Bangladesh
The country Bangladesh is a riverine country in South East Asia and boarded by India, Myanmar, and Bay of Bengal. It has a land area of 1,48,460 square kilometers where more than 16 million people live. It is one of the most densely populated countries of the world.
Bangladesh was born in 1971 through a brutal war of nine months against Pakistan. Before independence it was called East Pakistan which was a separate land area from other part West Pakistan and more than thousand kilometers far from each other.
Majority of the people of Bangladesh are Muslims. Other peoples are from Hindu, Bhudist, Christians and other religions. People of Bangladesh speak Bengali and English.
History
Britain was a colonial power in India until 1947. It granted independence to its empire that year and created two countries: India and Pakistan. India was predominantly Hindu and Pakistan was predominantly Muslim.

The two areas of land designated as the new country of Pakistan were separated by about 1000 miles (1600 kilometers). These areas were East Pakistan and West Pakistan. Most people in both areas were Muslim, but their language and customs were different from each other.

The people of East Pakistan fought for independence from West Pakistan for years. In 1971, after a short, brutal war, they won it, creating the country of Bangladesh.
Geography
Bangladesh is a low-lying riverine country located in SouthEast Asia which is surrounded by india, myanmar and the bay of bengal on the south. Major rivers are Padma, Meghna and Jamuna while there are many other rivers around the country.
Land area of bangladesh has two distinctive features:
A broad deltaic plain: The plain land supported by the rivers that are very fertile but subject to frequent flood.

Hilly Regions: Hilly regions are found in Chittagong hills in the south east and Sylhet low hills in the north east.
Environment & Weather
Bangladesh has a tropical monsoon climate characterised by wide seasonal rainfall, high temperatures, and high humidity. It is also affected by natural disasters like floods, tropical cyclones, tornadoes, and tidal bores periodically. Almost every year large regions of Bangladesh suffer from more intense events like cyclones, floods and erosion. Bangladesh is one of the most vulnerable countries that will affect due to climate changes.
Six seasons are observed here: Grisma (summer), Barsa (rainy), Sarat (autumn), Hemanta (late autumn), Sheet (winter) and Basanta (spring). About 80% of rain falls during the rainy season which causes floods in respective areas almost every year.
Biodiversity:
The ecosystem of Bangladesh has a diversified combination of largest sea coastline, many rivers, lakes, wetlands, hill forest, freshwater swamp forest, waterfalls etc. The country has up to 6000 species of plant life, including 5000 flowering plants. Chittagong hills are covered by evergreen and semi-evergreen forests.
Bangladesh has the world's largest mangrove forest known as Sundarbans which is about 6,000 km2 in the southwest littoral region. The forest is recognized as a World Heritage Site by UNESCO.
Bangladesh has a number of wildlife animals. Royal bengal tiger, clouded leopard, saltwater crocodile, black panther, fishing cat, asian elephant, hoolock gibbon, chital deer, black giant squirrel, capped langur, bengal fox, sambar deer, jungle cat, king cobra, wild boar, mongooses, pangolins, pythons and water monitors are some of mentionable members of available wild animals.
Bangladesh has only one coral reef called St. Martin's Island which is located in the bay of bengal.
Art and Culture:
The culture of Bangladesh has evolved over centuries and is fringed by cultural diversity of different socio-economic groups and influenced by different religions like Islam, Hinduism, Buddhism and Christianity. It has come into picture in many forms that include music, dance, cinema, drama, visual art, handicrafts, folklore, languages, literature, religion, politics, festivals, architecture, textile, sports, lifestyle as well as in a distinct cuisine culinary tradition.
Bangladesh has 2500 years old architectural heritages. Sixty Dome Mosque, Dhakeshwari temple, Ahsan Manzil, Tajhat Palace, Dighapatia Palace, Mohasthan Ghar, Puthia Rajbari and Natore Rajbari are some of the oldest architures. Bengalid literature was enriched by Rabindranath Tagore, Kazi Nazrul Islam, Jasimuddin, Michael Madhusudan Dutt and Sarat Chandra Chattopadhyay and many other writers and poets. Kabaddi, Boli Khela, Lathi Khela and Nouka Baich are some of several traditional indigenous sports though cricket and football are the most popular sports nowadays.
UNESCO has classified Dhakai Jamdani, Muslin Sarees of Mughal period, Baul Music and Bengali New Year Parade as an intangible cultural heritage of Bangladesh.